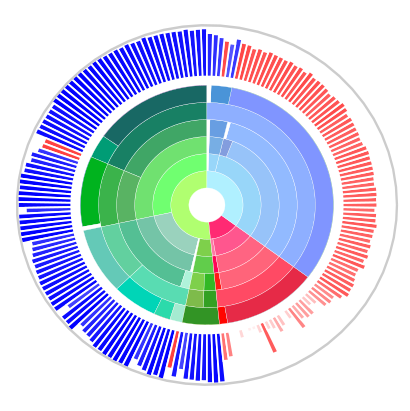 Announcements
Bootcamp materials update
All participants need to bring their laptop with Python 3.7 version of Anaconda.
Bootcamp Details and Symposium Speakers Updated
Speakers and topic details have been updated. Check the Program page for updates.
Registration is Open!
Please click here to register for MLMR 2019.
Ticket prices are $500 for general attendees and $300 for students.
Save the Date!
This year's MLMR Boot Camp & Workshop 2019 will be held from August 5th - 9th, 2019. The theme of Friday's workshop will be on Autonomous Materials Research.
Check back around mid April for the Registration Link.
Bootcamp (Days 1-4)
Four days of lectures and hands-on exercises covering a range of data analysis topics from introduction to python and data pre-processing to advanced machine learning analysis techniques. Example topics include:
Identifying important features in complex/high dimensional data
Visualizing high dimensional data to facilitate user analysis.
Identifying the 'descriptors' that best predict variance in functional properties.
Quantifying similarities between materials using complex/high dimensional data
Identifying the most informative experiment to perform next.
Hands-on exercises will include practical use of machine learning tools on real materials experimental data (scalar values, spectra, micrographs, etc.)
Scientists will also demonstrate how they performed recently published research, from loading and preprocessing data to analyzing and visualizing results, all in Jupyter notebooks. Day 4 will include hand-on exercises on how to use the AFLOW database online.
Please bring a poster showcasing your data for the poster session titled Machine Learn This! (evening of Day 3).
Day 5: Invited Symposium on: Autonomous systems for materials research
Confirmed Speakers:
Loic Roch (ChemOS)
Michael Krein (Lockheed Martin)
Kirthevasan Kandasamy (CMU)
David Yaron (CMU)
Keith Brown (BU)
Michael Otte (UMD)
Bruce van Dover (Cornell)
Brian DeCost (NIST)
Valentin Stanev (UMD)
Travel & Accommodations
Travel & ground transportation to the MLMR Boot Camp & Workshop at the University of Maryland, and hotel accommodations are not included in the posted registration fees and are the responsibility of the attendee.
Venue
All program sessions will be held at The Jeong H. Kim Engineering Building at the University of Maryland in College Park, MD.
Jeong H. Kim Engineering Building
8228 Paint Branch Drive
College Park, MD 20742
Parking
Regents Drive Garage
Visitor parking available on roof level
$3 per hour payable by credit card or via the Parkmobile app
https://transportation.umd.edu/parking/visitors
Hotel Accommodations
Please visit http://cvs.umd.edu/visitors/offcampus.html to view a listing of off-campus accommodations. The University of Maryland Conferences & Visitor Services department has partnered with several hotels located in close proximity to the campus and/or local areas of interest. Some hotels offer special rates for prospective students, Terp families, and visitors to the university, so be sure to ask when making a reservation and/or checking in.
Travel
The University of Maryland is located less than 2 miles or about a 30 minute walk from the College Park Metro station, located on the WMATA green line. It is also located near three major airports that serve the Baltimore-Washington, DC area.
Registration
Registration for the Machine Learning for Materials Research Boot Camp & Workshop on Autonomous Materials Research to be held August 5 - 9, 2019 at the University of Maryland includes attendance to program sessions, meeting materials, an Opening Reception on Monday evening, a Poster Reception & Banquet Dinner on Wednesday evening, and daily breakfast, lunch and refreshment breaks Monday through Friday.
General Attendee $500
Student Attendee $300
Poster Presenter Information
The annual poster session on Wednesday evening will be titled "Machine Learn This!" Bring a poster with your favorite/latest work*, and we will discuss how it can be analyzed using machine learning. Posters can be on any material related topic. Posters can begin to be set up after lunch on Wednesday and must be taken down at the conclusion of the Banquet Dinner. Easels will be provided.
*Registrants will be asked if they plan to present a poster during the Poster Reception on Wednesday via this online registration form.
Sponsors